Independent department stores prepares to reopen as restrictions ease!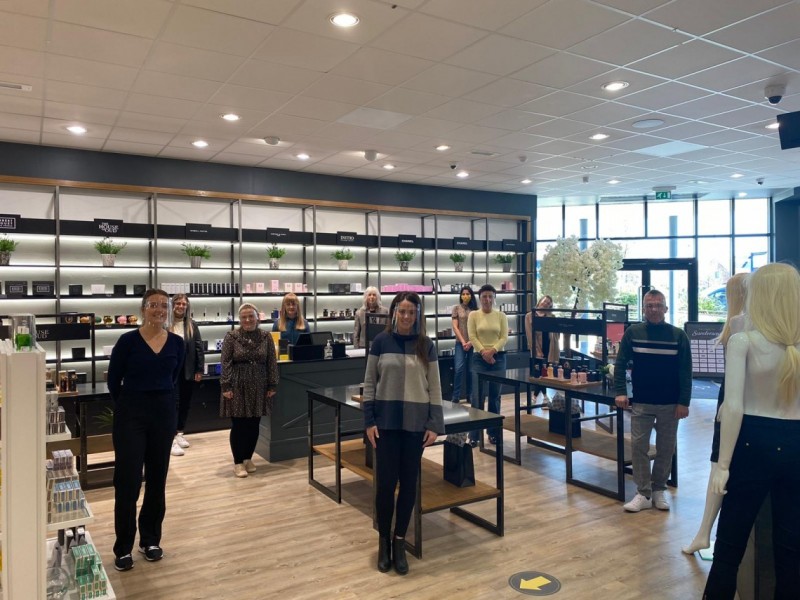 « Back to news
Independent department stores prepares to reopen as restrictions ease!
6 April 2021
The teams at Sandersons Department Store at Sanderson Arcade are preparing to re-open their doors on April 12th as the restrictions on non-essential retail lift.
The new department store first opened in October 2020 and had to close after just two weeks trading before the November lockdown. The team had a roaring trade throughout December, only to close its doors again for another lockdown.
Sanderson will be open to shoppers from 9am and covid secure measures will be in place including sanitiser stations and temperature checks. After a three-month long closure, the teams are ready to welcome their customers and help them get ready for summer.
The Sandersons team have been busy with online and click and collect sales since the latest national lockdown started in January as well as introducing new brands for the store's reopening.
With the summer weather just around the corner the store will reopen with a fabulous range of glamorous Topaz swimwear in the womenswear department, will also now feature Part Two's summer collection.
Sandersons Morpeth have also increased their Levi's range following its success with Morpeth shoppers.
A brand new loungewear area has been introduced, complete with a cosy fireplace and electric fire which houses Ugg, Calvin Klein and Stripe and Stare collections.
The store has also had a complete refit of men's and ladies Barbour and Barbour International, which have been modernised to create stunning new areas for the store's bestselling brand, as well as expanding the range of products instore.


A brand new wine area has also been created bringing everything a wine drinker needs, featuring a range of glasses and decanters from the beautiful Riedel Glassware, cocktail shakers and stylish glasses from Bloomingville plus unique wine preservers from Coravin.
The new brands sit alongside the Sandersons range of high end and heritage brands for women including Holland Cooper, Barbour, Pennyblack, Whistles and Tommy Hilfiger. The menswear department also features Barbour as well as Jacob Cohen, Gran Sasso, Tommy Hilfiger and Armani Exchange.
Sandersons has built up a reputation for its range luxury fragrances, many of which are sold exclusively at Sandersons, with brands including House of Oud, Inito, Parfum de Marley, Robert Piquet and many more.
The store will reopen with the launch of stunning new season arrivals across all departments and brands.
Managing Director of Sandersons, Lisa Fox said: "We have been really busy over the last few weeks getting everything ready and perfect for our reopening. We have some great new styles and products in across all our departments and we are really looking forward to opening the doors and welcoming our lovely customers.
"We have also had a new soundtrack created for our stores by the award winning Ibiza DJ Mina Eivissa, to create a real feel-good summer vibe in store!"
The Sandersons opening hours are Monday - Friday 9am-5.30pm, Saturday 9am-6pm and Sunday 10am-4pm.
To shop online or keep up to date with the store's new brands visit www.sandersonsdeptstore.co.uk for more details.
Sandersons' flagship store is located at Fox Valley in Sheffield and a third store will join the Sandersons family in Stroud on Wednesday April 14th.
For further information, contact:-
Public Relations Department, Dransfield Properties Ltd
Tel: 01226 360644
Email: admin@dransfield.co.uk