Morpeth Christmas Markets are here!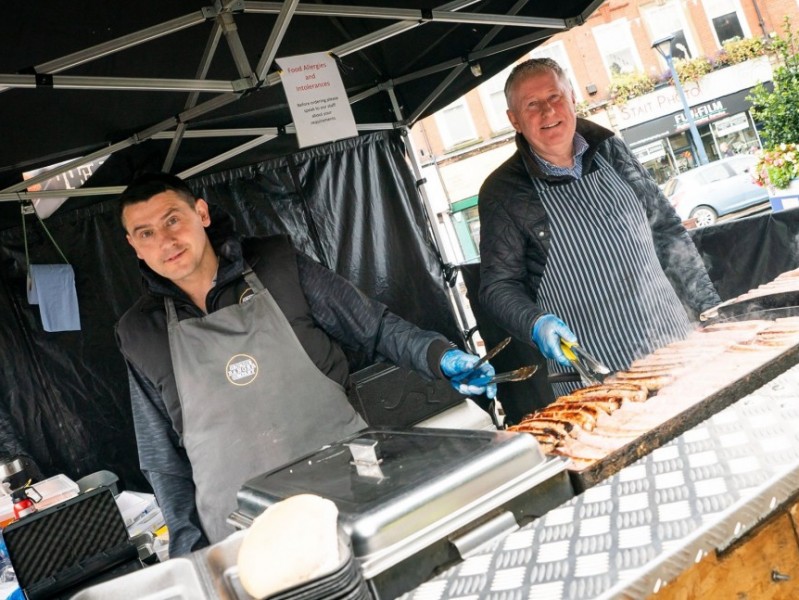 « Back to news
Morpeth Christmas Markets are here!
16 November 2021
Morpeth's festive markets season kicks off this weekend with a two-day festive market on the Market Square, 9am – 3pm both Saturday and Sunday.
The Morpeth Markets team have packed a diary of events running right through to Christmas including crafts and street food markets. Each market with a different set of local traders from across Northumberland and the North East, each one is not to be missed.
This weekend's festive market includes a mix of foodie treats, Christmas gifting and stocking fillers. Traders include the Bratwurst House, Geordie Bangers, Pie Demand, Travelling Bee Company, Calders Kitchen and much more!
Next Saturday, the 27th November will see the return of Morpeth Street Food Market and the market square transformed into a one-stop shop of tasty snacks! Traders include, Greek street food from Phi Pie, 100% gluten free wood fired pizza from Dou-H Company and the tastiest crepes from FlipnFast.
Next Sunday, the 28th November will see a new market: Morpeth Christmas Crafts Market! This will include lots of unique gifting, stocking fillers, jewellery, homeware and decorations. Traders include, Pink & Peach, Rebecca Ridley Ceramics, CoCo Craft Designs, Daint Jewellery and lots more.
The monthly farmers market returns Saturday 4th December, this will include your monthly staple traders such as Bread & Roses, Ridleys Fish & Game, Murphy's Kitchen and Jimmy the Lamb Man.
A vegan market hosted by Farplace will take place on Sunday 5th December with more details yet to be released.
Another two-day festive market is set for Saturday 11th and Sunday 12th December which will run similar to the one in November with a mix of foodie and gifting traders.
And finally, a two-day street food market on Saturday 18th and Sunday 19th December, the ideal place to chill out after some shopping and grab a drink and some tasty street food the weekend before Christmas.
Lottie Thompson, Sanderson Arcade Centre Manager, said: "We are so excited for all our Christmas Markets. We have such a range of fabulous independent local traders, it's sure to be a great addition to the town this Christmas Shopping season".
Morpeth Market is managed by Northumberland County Council and Sanderson Arcade, working in partnership with Morpeth Town Council.
For further information on Morpeth Markets and full trader attending lists please head to: www.sandersonarcade.co.uk/new-markets
Full Festive Market Calendar is below, all markets will take place on Morpeth Market Square:

Saturday 20th & Sunday 20th November, 9am - 3pm both days: Morpeth Christmas Market
Saturday 27th November, 10am - 4pm: Morpeth Street Food Market
Saturday 28th November, 9am - 3pm: Morpeth Christmas Crafts Market
Saturday 4th December, 9am - 3pm: Morpeth Monthly Farmers Market
Sunday 5th December, 9am - 3pm: Farplace Vegan Market
Saturday 11th & Sunday 12th December, 9am - 3pm both days: Morpeth Christmas Market
Saturday 18th & Sunday 19th December, 10am - 4pm both days: Morpeth Christmas Street Food Market
Photo: Geordie Bangers
For further information, contact:-
Public Relations Department, Dransfield Properties Ltd
Tel: 01226 360644
Email: admin@dransfield.co.uk