Morpeth Markets set to be relaunched this Autumn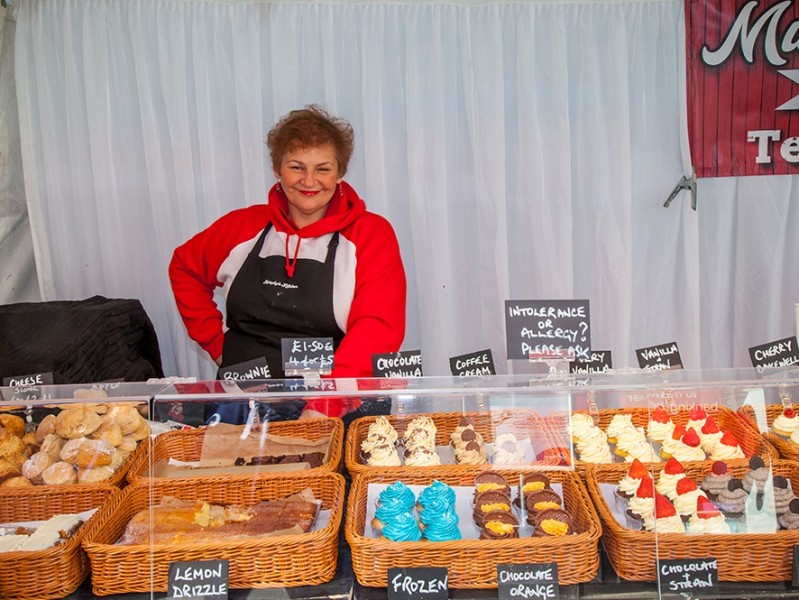 « Back to news
Morpeth Markets set to be relaunched this Autumn
7 September 2020
The team at Sanderson Arcade are working in partnership with Northumberland County Council and Morpeth Town Council to relaunch and re-vamp the town's monthly and weekly markets.
The joint venture to improve the markets will include investing in brand new market stalls and introducing exciting new monthly markets.
The relaunch will start with a weekend long Farmers' Market on Saturday 3rd and Sunday 4th October and will feature regular traders including Moorehouse Farm, The Honey Store, Murphy's Kitchen, Geordie Bangers, Bread & Roses and Ridleys Fish.
The market will have a one-way system in place as well as other social distancing and Covid-19 control measures to provide a safe experience for customers and visitors.
Following the two-day Farmers' Market, a new monthly Street Food Market will also launch in Morpeth showcasing the region's best street food trade.
The new Street Food Market will take place on the Market Place on the 4th Saturday of the month, launching on Saturday 24th and Sunday 25th October.
The weekend of the 3rd and 4th October was originally when the annual Morpeth Food and Drink festival was set to take place, attracting over 50,000 visitors to the town across the weekend. Due to Covid-19, the event is unable to take place this year.
Sanderson Arcade Centre Manager, Lottie Thompson said: "We are really looking forward to introducing the new monthly markets to Morpeth and although we unfortunately cannot host our annual Food and Drink Festival we have an exciting number of safe events planned for the last half of the year and we are looking forward to seeing the return of the Food Festival next October".
Cllr Glen Sanderson, cabinet member for the environment and local services at Northumberland County Council said: "Having a thriving market in Morpeth is hugely important and I'm sure our partnership will continue to go from strength to strength".
For more info to join the weekly or monthly farmers market please contact NCC Market Manager Neil Brown neil.brown@northumberland.gov.uk For more info to join the monthly street food market please contact Sanderson Arcade Centre Manager lottie.thompson@sandersonarcade.co.uk
Morpeth Market is managed by Northumberland County Council and Sanderson Arcade, working in partnership with Morpeth Town Council and other local organisations through the Morpeth Market working group.
For further information, contact:-
Public Relations Department, Dransfield Properties Ltd
Tel: 01226 360644
Email: admin@dransfield.co.uk